ABOUT
A plan of free lessons to learn about the opportunities of the Web, with video tutorials ranging from social media marketing strategies for search engines, and much more.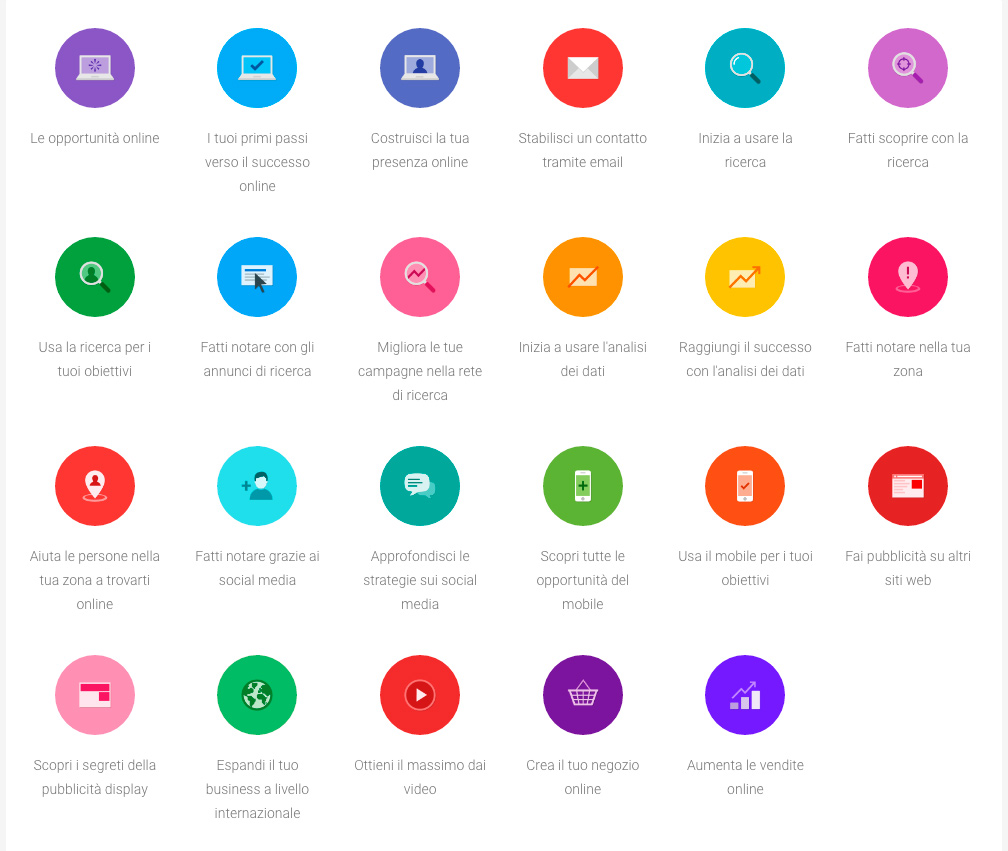 23BADGES


89
LESSONS
"Made in Italy Eccellenze in digitale" is an offer dedicated to young people, as they are often the ones who try to invest in this sector, but with poor results and few answers from the institutions. This offer represents a good opportunity for the guys who decide to offer their talent to the art and to our local business environments.
Last, but not least, the event focus will be to demonstrate the important role it can play the digitization in a very interesting area, but that is too often underestimated.